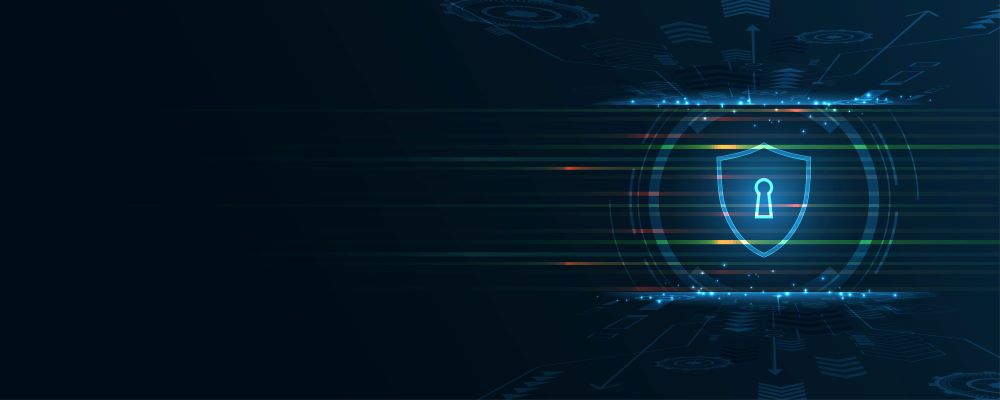 Digital Personality Privacy Policy
Last Updated: May 22, 2015
We at Digital Personality By Ima Appweb ("DigitalPersonality") are constantly striving to provide excellent service to you while building a long-lasting relationship with you.
Our goal is to provide you with a personalized online experience that provides you with the information, resources, and services that are most relevant and helpful to you.
This Privacy Statement has been written to describe the conditions under which this website is being made available to you.
The Privacy Statement discusses, among other things, how data obtained during your visit to this website may be collected and used.  We strongly recommend that you read the Privacy Statement carefully.
By using this website, you agree to be bound by the terms of this Privacy Statement.
If you do not accept the terms of the Privacy Statement, you are directed to discontinue accessing or otherwise using the website or any materials obtained from it.
If you are dissatisfied with the website, by all means, contact us at [email protected]; otherwise, your only recourse is to disconnect from this site and refrain from visiting the site in the future.
To achieve our goal of providing you with excellent services, we may need to collect information about you when you visit our websites. When you visit our sites, you may be providing Digital Personality with information about your visit on two levels:
Aggregated statistics are collected as you browse our websites.
The organizational and personal information you knowingly give us.
Because Digital Personality respects your right to privacy, we want you to be aware of how we handle this information.  We protect your personal information using industry-standard safeguards.
We may share your information with third parties:
(1) where necessary to carry out your instructions;
(2) for any business purpose that we, at our sole discretion, deem reasonable;
(3) as necessary in order to provide you with the services or functionality offered at our site;
(4) as necessary to enforce our then-current Terms of Use, if any or to protect the rights, property, or safety of Digital Personality, its customers, and the public;
(5) or as required by law.
GENERAL TERMS
Sites Covered by this Privacy Statement
This Privacy Statement applies to all websites, domains, software, offerings, information portals, and registries ("site", "sites" and/or "services") maintained by Digital Personality.
Changes to this Privacy Policy
Digital Personality may decide at some point in the future, without advance notice, to modify this Privacy Policy by posting a new Policy at this site and noting the date upon which the new policy is effective and/or by sending you an email with the new terms.
Please review the changes to our Policy carefully.  If you agree to the terms, simply continue to use the services offered at our site.  If you object to any of the changes to the Privacy Policy, please do not continue to use our services, as your continued use of the services after we've posted a notice of changes to the Privacy Policy shall constitute your consent to the changed terms or practices.
Children's Privacy
Digital Personality is committed to protecting the privacy needs of children, and we encourage parents and guardians to take an active role in their children's online activities and interests. Digital Personality does not intentionally collect personal information from children under the age of 13, and Digital Personality does not target its services to children.
Only persons who are more than 18 years old or who are emancipated minors may use our services.  By accessing our site and our services, you are legally acknowledging that you are over the age of 18 or an emancipated minor.  Otherwise, you have no legal right to access or use the site or the services.
Security
We have implemented industry-standard security safeguards designed to protect the personal information that you may provide. Access to your personal data on Digital Personality's website may be password-protected, and sensitive data protected.
We also periodically monitor our system for possible vulnerabilities and attacks, consistent with industry standards. You should be aware, however, that since the Internet is not a 100% secure environment, we cannot ensure or warrant the security of any information that you submit to the site.
There's also no guarantee that information may not be accessed, disclosed, altered, or destroyed by breach of any of our physical, technical, or managerial safeguards. It's your responsibility to protect the security and integrity of your account details, including your username and password.
Please note that emails, instant messaging, and similar means of communication with other Digital Personality website users, if any, are not encrypted, so you should not communicate any confidential information through these means.
Links to Third-Party Websites and Services
Digital Personality's website and services may provide links to third-party websites for the convenience of our users.  If you access those links, you will leave Digital Personality's website.
Digital Personality does not control these third-party websites and cannot represent that their policies and practices will be consistent with this Privacy Statement.
For example, other websites may collect or use personal information about you in a manner different from that described in this document.
Therefore, you should use other websites with caution, and you do so at your own risk.  We encourage you to review the privacy policy of any website before submitting personal information.
We may receive information when you use your account to log into a third-party site or application in order to recommend tailored content or advertising to you and to improve your user experience on our site and our services.
We may provide reports containing aggregated impression information to third parties to measure Internet traffic and usage patterns.
We may allow third-party ad servers or ad networks to serve advertisements on our site and our services. These third-party ad servers or ad networks use technology to send, directly to your browser, the advertisements, and links that appear on the site.
These ad-servers automatically capture your IP address and they may also use other technologies (such as cookies, JavaScript, or web beacons) to measure the effectiveness of their advertisements and to personalize the advertising content.
Digital Personality may provide Personal Information to these third-party ad servers or ad networks without your consent.
You should note, however, that if you respond to such an advertisement, the advertiser or ad server may conclude that you fit the description of the audience they are trying to reach and may use other technological resources to ascertain personal information about you.
Digital Personality cannot control the activities of third-party advertisers, and this Privacy Policy does not apply to these activities.  Please review the privacy policies of these advertisers for information as to how they use the data they collect.
TYPES OF INFORMATION WE COLLECT
Non-Personal Information
Non-personal information is data about usage and service operation that is not directly associated with a specific personal identity.
Digital Personality may use non-personal data that is aggregated for reporting about website usability, performance, and effectiveness of our website.  It may be used to improve the experience, usability, and content of the site and our services.
Digital Personality may automatically receive and record information on our server logs from your browser or mobile platform, including your location, IP address, browser type, operating information, mobile carrier, device and application IDs, cookie information, and an API you may use.
By continuing to use our site or services, you consent to our use of cookies, pixels local storage, and other data collection technologies in accordance with this Privacy Policy.
Aggregate Information
Digital Personality may gather aggregate information, which refers to information your computer automatically provides to us and that cannot be tied back to you as a specific individual.
Examples include referral data (the websites you visited just before and just after our site), the pages viewed, time spent at our website, and Internet Protocol (IP) addresses.
An IP address is a number that is automatically assigned to your computer whenever you access the Internet.
For example, when you request a page from one of our sites, our servers log your IP address to create aggregate reports on user demographics and traffic patterns for purposes of system administration.
Digital Personality may share non-personally-identifying information in the aggregate with third parties, such as the media, industry observers, customers, potential customers, or partners.
Log Files and IP Addresses
Every time you access our site or use our services, such as by requesting or downloading a file from the website, Digital Personality may store data about these events and your IP address and hostname in a log file.
We may use this information to analyze trends, administer the website, track users' movements, and gather broad demographic information for aggregate use or for other business purposes.
When you access or leave the site by clicking on a hyperlink, we receive the URL from the site from which you last visited or the one to which you've directed.
We may receive the IP address of your computer or proxy server used to access the site, your operating system, the type of browser you used, the type of device and/or operating system you use, your mobile device carrier, or your ISP.
We also may receive location data passed to us from third-party services or GPS-enabled devices that you have set up in order to customize your experience based on location information.
Cookies
We use cookies and similar technologies, including mobile device identifiers, to help us recognize you when you log into our site.
By accessing the site or using our services, you are consenting to the placement of cookies and other similar technologies in your browser in accordance with this Privacy Policy and our Terms of Use.
Cookies are small packets of information that a site's computer stores on your computer. Digital Personality can then read the cookies whenever you visit our site or use our services.
We may use cookies in a number of ways, such as to save your password so you don't have to re-enter it each time you visit our site, to deliver content or advertising specific to your interests, and to track the pages you've visited.
These cookies allow us to use the information we collect to customize your experience so that your visit to our site is as relevant and as valuable to you as possible.
You may modify and control how and when cookies are set through your browser settings. Most browsers offer instructions on how to reset the browser to control or reject cookies in the "Help" section of the toolbar.
If you choose to reject cookies, certain of the functions and conveniences of our site may not work properly, and you may be unable to use those of our services that require registration in order to participate, or you will have to re-register each time you visit our site.
Most browsers offer instructions on how to reset the browser to reject cookies in the "Help" section of the toolbar.  We may link non-personal information from cookies to personally identifiable information without your permission.
Web Beacons
The site also may use web beacons and other technologies, such as pixels and ad tags, to collect non-personal information about your use of our site and the sites of selected partners, affiliates, sponsors or resellers, your use of special promotions or newsletters, and other activities.
The information collected by web beacons allows us to statistically monitor how many people are using our site and the sites of selected partners, affiliates, sponsors, or resellers; how many people open our emails; and for what purposes these actions are being taken.
We do not share personally identifiable information obtained from web beacons with any third-party advertisers, but we may show you sponsored content from our members and affiliates.
Our web beacons are not used to track your activity outside of our website or those of our sponsors.  Our website may link non-personal information from web beacons to personally identifiable information without your permission.
Clickstream
The site may allow for the use of clickstream data collection. Clickstream analysis is the process of collecting, analyzing, and reporting aggregate data about which pages visitors visit in what order based on mouse clicks each user makes.
Clickstream analysis is useful for web activity analysis and other functions that help us to understand how you use our site.  We may sell users' clickstream data to third parties for marketing purposes.
New Technologies
As new technologies emerge, Digital Personality may be able to improve our services or provide you with new ones, which means that Digital Personality may create new ways to collect information on the site and our services.
If we offer a new service or new features to our existing site, for example, these changes may result in our collecting new information in order to improve your user experience.
Location Information
When you use a location-enabled device, we may collect and process information about your actual location, like GPS signals sent by a mobile device.
We also may use various locations to determine location, such as sensor data from your device that may, for example, provide information on nearby Wi-Fi access points and cell towers.
Personal Information
Personal information is information that is associated with your name or personal identity.  Digital Personality uses personal information to better understand your needs and interests and to provide you with better service.
On some of our web pages, you may be able to request information, subscribe to mailing lists, participate in online discussions, collaborate on documents, provide feedback, submit information into registries, register for events, or apply for membership.
The types of personal information you provide to us on these pages may include name, address, phone number, e-mail address, user IDs, passwords, credit card or billing information, product serial numbers and control codes, and account numbers.
Digital Personality may use personal information to provide services that support the activities of our members and their collaboration on our projects.
When accessing our registered and premium content-only web pages, your personal user information may be tracked by Digital Personality in order to ensure authorized access.
Registration
In order to use some features of the Digital Personality website and services, you need to create an account by providing us with at least your name, email address, user name, and password.
We encourage all visitors to register with Digital Personality, although registration is not required, except for access to our premium content areas.
The registration forms require users to give us accurate contact information and references that help us better serve you. Your name, address, and email address may be used to send you information about our company, product updates, special offers, and newsletters.
You can choose to provide other information about yourself during the registration process (for example, your gender, location, company affiliation, etc.).
We use this additional information to provide you with more customized services, and this information may be viewable by others.
You understand that, by creating an account, Digital Personality and others may be able to identify you by your profile, and you agree to allow Digital Personality to use this information in accordance with this Privacy Policy and our then-current Terms of Use if any.
On some pages of the site or the services, you may be able to request information, subscribe to mailing lists, participate in online discussions, collaborate on documents, provide feedback, submit information into registries, or register for events.
The types of personal information you provide to us on these pages may include name, address, phone number, e-mail address, user IDs, passwords, billing information, or credit card information.
Our order forms securely collect visitors' contact information and financial information (like your credit card number and other billing information).
Contact information on the order form is used for order fulfillment and may be shared with our partners or resellers if that is necessary to fulfill your request.
During the purchasing process, you may be given the opportunity to sign up for future e-mailings regarding our products, services, and promotions.
You may also be given the option of registering a profile with Digital Personality which would store your name, purchase history, and billing information to make it easier for you to shop and purchase products/services from us in the future. You may opt-out of this feature at any time by changing/canceling your profile online.
Account Profile Information 
Once you've created an account, you may choose to provide additional information on your user profile, such as descriptions of your job title, professional experience, educational background, professional affiliations and memberships, and technical skills.  This information that you voluntarily provide may be seen by other users.
HOW WE USE YOUR PERSONAL INFORMATION
By using this site, you consent to our use and dissemination of your personal information consistent with the terms of this Privacy Policy.
Consent to Use by Digital Personality
Except as provided in this Privacy Policy, we do not sell rent or otherwise share your personal information without your consent.
Digital Personality may use personal information to provide services that support the activities of our organization.  When accessing the sites, we may track your personal user information in order to support collaboration, ensure authorized access, and enable communication between users.
The personal information you may provide to Digital Personality may reveal or allow others to discern aspects of your life that are not expressly stated in your profile (for example, your picture or your name may reveal your gender).
By providing personal information to us when you create or update your account and profile, you are expressly and voluntarily accepting the terms and conditions of our Terms of Use and freely accepting and agreeing to our processing of your personal information in ways set out by this Privacy Policy.
Supplying information to us, including any information deemed "sensitive" by applicable law, is entirely voluntary on your part. You may withdraw your consent to Digital Personality's collection and processing of your information by closing your account.
You should be aware that your information may continue to be viewable to others after you close your account, such as on cached pages on Internet search engines.
Communications from Digital Personality
We use the information you provide to customize your experience on our sites and our services. We may communicate with you using email or other means available to us regarding the availability of services, service-related issues, or promotional messages that we believe may be of interest to you.
We may, for example, send you welcome messages, emails regarding new features or services, targeted advertisements, and other promotional information from Digital Personality, or our affiliates, members, and partners.
You may opt-out of receiving promotional messages from Digital Personality by following the instructions contained in the email. As long as you're a registered user, however, you can't opt-out of receiving service messages from us.
Digital Personality may also use personal information in order to customize content on the site to you, such as news relevant to you or to your industry or to Digital Personality.
Sharing Information with Partners, Affiliates, and Resellers
Sharing of Information
Digital Personality does not distribute personal information that you have shared with us, except as permitted in this Privacy Policy and our then-current Terms of Use, if any.
Digital Personality may share your name, address, email, and other contact information with certain of our partners, affiliates, and resellers who we think may have offers, products, or services that may be of value to you.
We will not provide our partners with any credit card or billing information.  We may also send you information on products, services, or offers by third parties that we think you might find valuable to you.
Our partners, affiliates, and resellers also may use the contact information you've provided us to contact you directly with information on their own products, services, and offers.
By providing us with your personal information during the user registration process and by accessing our site and our services, you are agreeing to the terms of this Privacy Policy, and you expressly consent to our storing, processing, and distributing your information for these purposes.
Digital Personality also may disclose personal information that is associated with your profile as permitted by law or as reasonably necessary to
(1) comply with a legal requirement or process, including, but not limited to, civil and criminal subpoenas, court orders, or other compulsory disclosures;
(2) investigate and enforce this Privacy Policy or our then-current Terms Use if any; (3) respond to claims of a violation of the rights of third parties;
(4) respond to customer service inquiries;
(5) protect the rights, property, or safety of Digital Personality, our users, or the public; or
(6) as part of the sale of the assets of Digital Personality or as a change in control of the organization or one of its affiliates or in preparation for any of these events.
Digital Personality reserves the right to supply any such information to any organization into which Digital Personality may merge in the future or to which it may make any transfer.
Any third party to which Digital Personality transfers or sells its assets will have the right to use the personal and other information that you provide in the manner set out in this Privacy Policy.
QUALITY CONTROL
We may monitor or record any of your telephone conversations, emails, or chats with us for quality control purposes, for purposes of training our employees, and for our own protection.
DATA PROTECTION
This site is intended for use by residents of India only, and all matters relating to this Site are governed by the laws of India.
Given the international scope of Internet access, your personal information may be visible to persons outside your country of residence, including to persons in countries that your own country's privacy laws and regulations deem deficient in ensuring an adequate level of protection for such information.
If you are unsure whether this privacy statement is in conflict with applicable local rules, you should not submit your information.  If you are located within Asia, you should note that your information will be transferred to India.
Nevertheless, in accordance with local laws implementing the Privacy Directive on the protection of individuals with regard to the processing of personal data and on the free movement of such data, individuals located in countries outside of India who submit personal information do thereby consent to the general use of such information as provided in this Privacy Policy and to its transfer to and/or storage in India.
By utilizing the site and/or directly providing personal information to us, you hereby agree to and acknowledge your understanding of the terms of this Privacy Policy, and consent to have your personal data transferred to and processed in India and/or in other jurisdictions as determined by Digital Personality, notwithstanding your country of origin, or country, state and/or province of residence.
If you do not want your personal information collected and used by Digital Personality, please do not visit our website.
YOUR OPTIONS AND OBLIGATIONS
Rights to Access, Correct, or Delete Your Information; Closing Your Account.
You may access, modify, correct, or delete your personal information controlled by Digital Personality regarding your profile or close your account.
You can also contact us for any account information which is not on your profile or readily accessible to you.  If you close your account, your personal information may remain visible in our archives.
You should be aware that information that you've shared with others on our sites or that others have copied from our sites may also remain visible after you have closed your account or deleted the information from your own profile.
In addition, you may not be able to access, correct, or eliminate any information about you that other users have copied or exported out of the site, because this information may not be in our organization's control.
Data retention
We will keep your information for as long as your account is active or as needed to comply with our legal obligations, even after you've closed your accounts, such as to meet regulatory requirements, resolve disputes between users, prevent fraud and abuse, or enforce this Privacy Policy and our Terms of Use.
We may be required to retain personal information for a limited period of time if requested by law enforcement.  We also may retain indefinitely non-personally identifiable, aggregate data to facilitate our ongoing operations.
Your Obligations
You must not upload or otherwise disseminate any information that may infringe on the rights of others or that may be deemed to be defamatory, injurious, violent, offensive, racist, or xenophobic, or that may otherwise violate the purpose and community spirit of Digital Personality or its members.
If you violate any of these guidelines or those detailed in our Terms of Use, Digital Personality may, at its sole discretion, suspend, restrict, or terminate, your account and your ability to access the site privacy Policy.
Opting Out
From time to time Digital Personality (and our partners, affiliates, and resellers) may email you electronic newsletters, announcements, surveys, or other information.
If you prefer not to receive any or all of these communications, you may opt-out by following the directions provided within the electronic newsletters and announcements.
While you may opt-out of receiving promotional emails from Digital Personality, you may not opt-out of receiving transactional emails from us relating to your account.
Contacting Us
Questions about this Privacy Statement can be directed to [email protected]